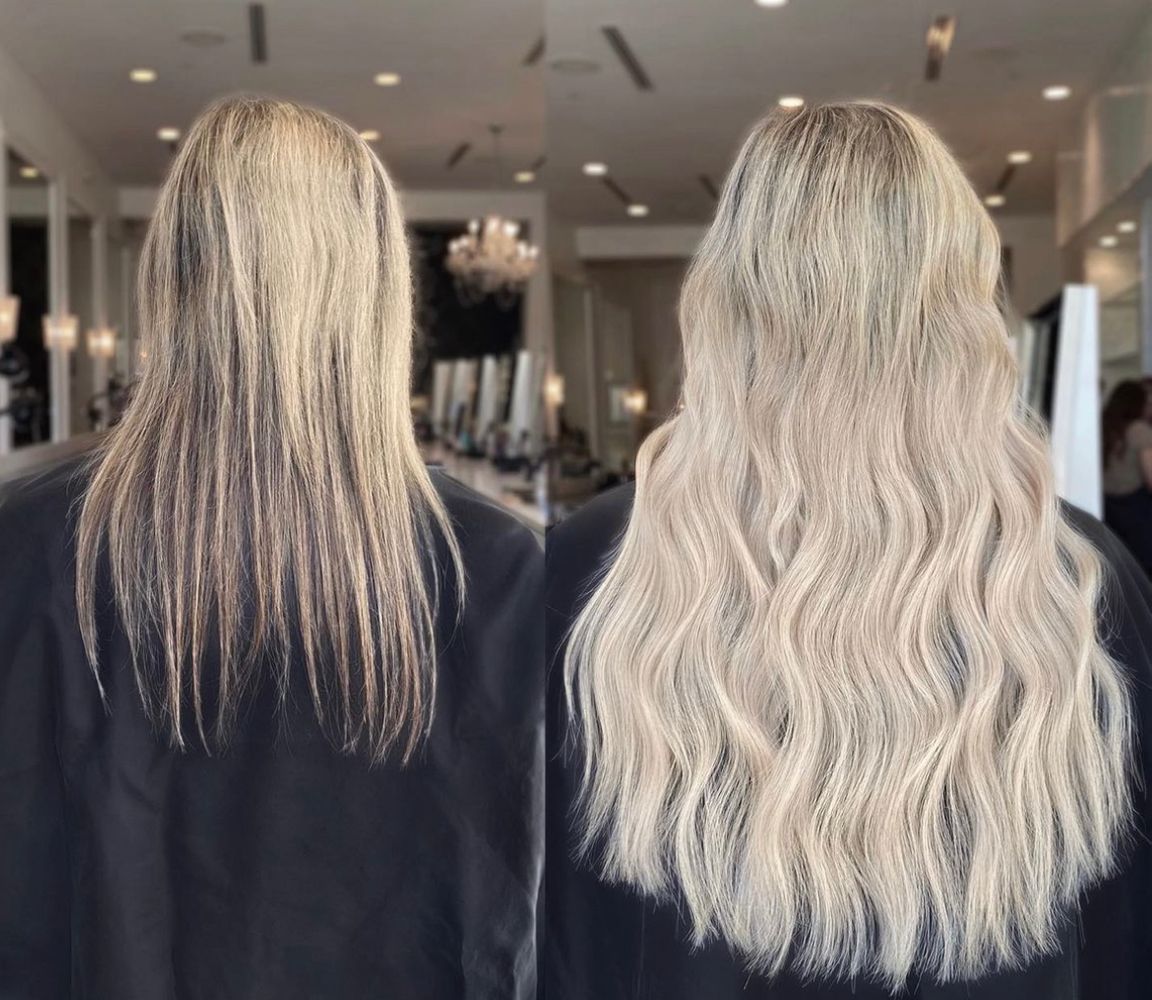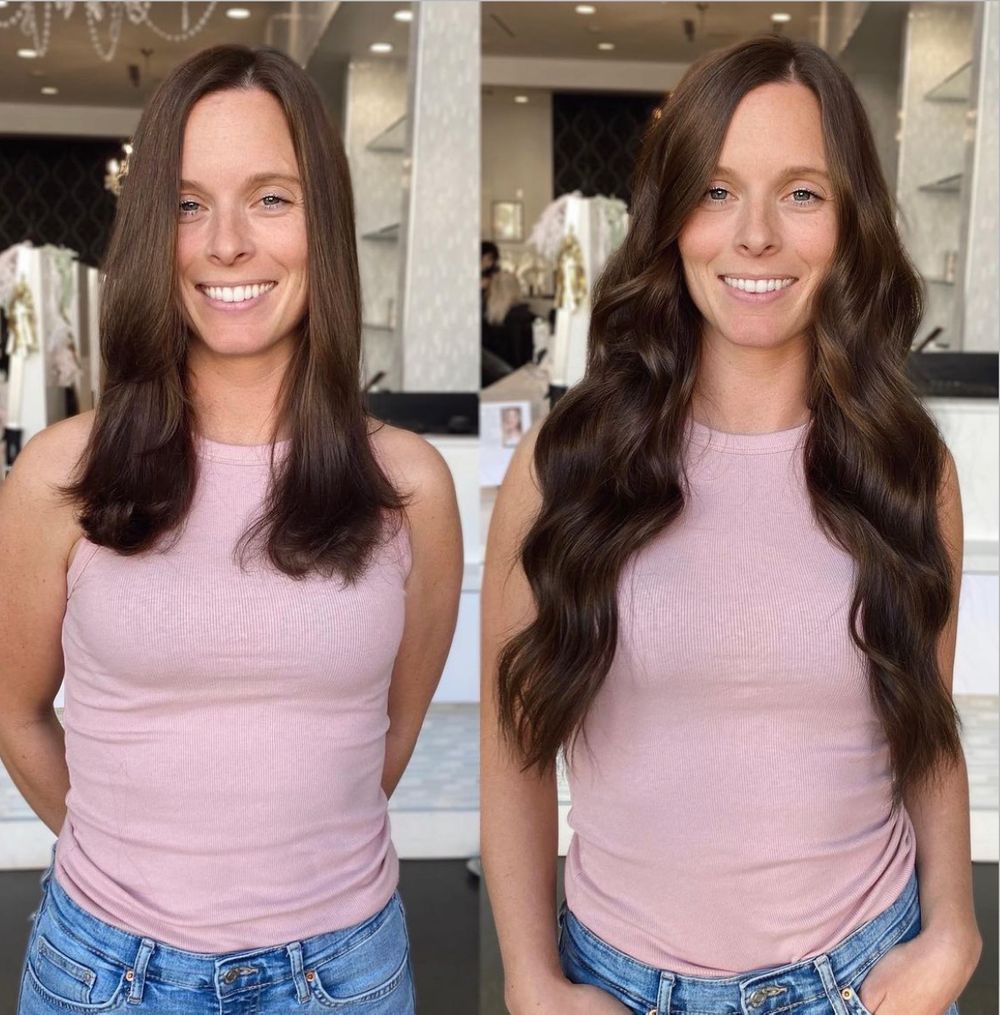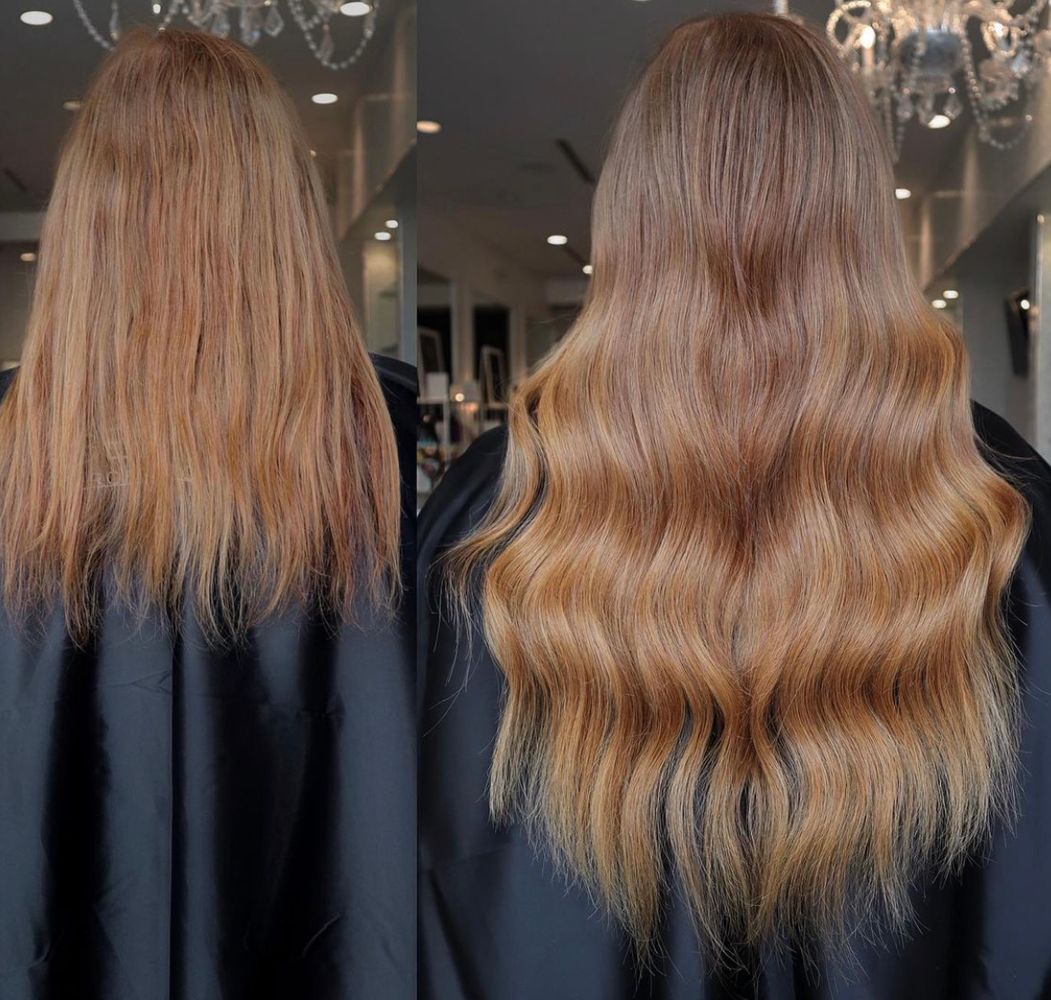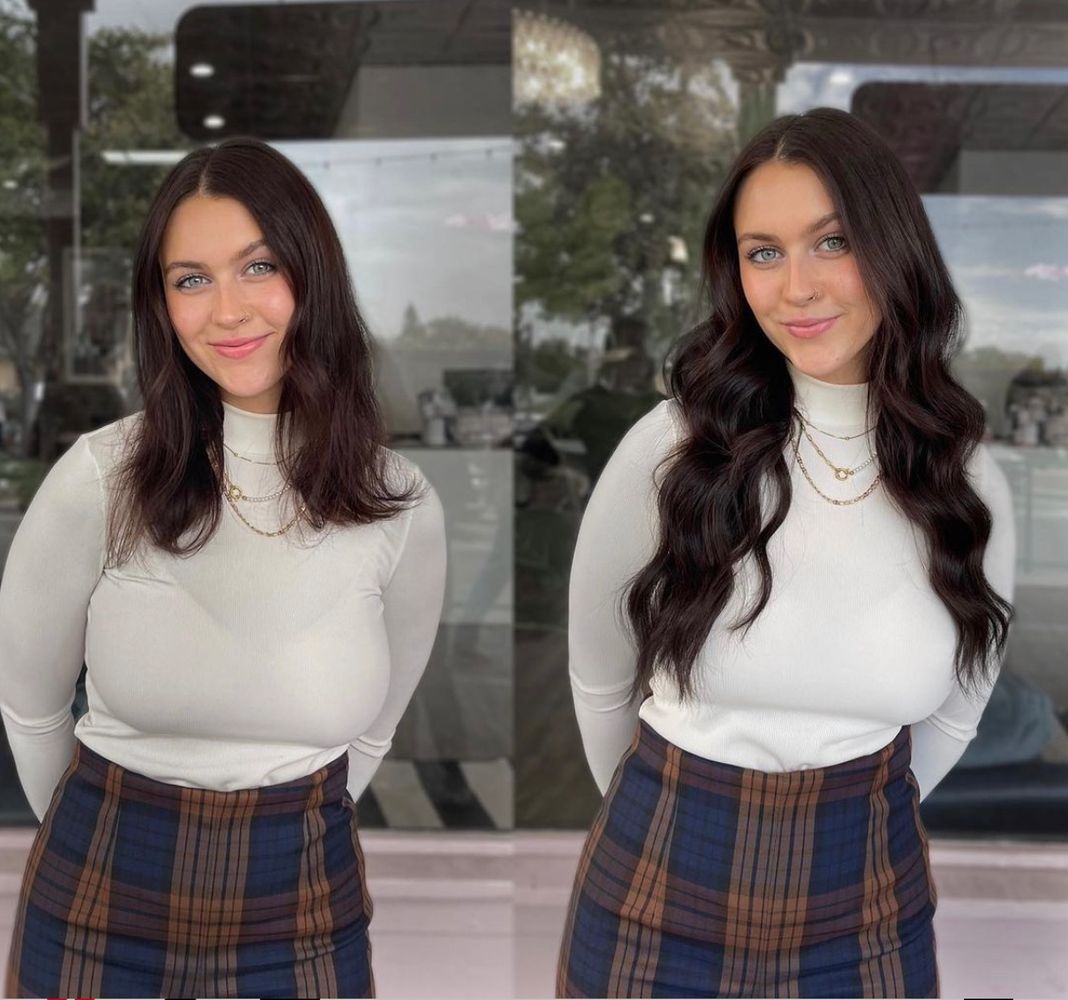 THE LOOK YOU WANT - INSTANT RESULTS
Hair extensions are an incredible way to achieve length and/or fullness - and the best part is that the results are immediate! Guests with thinning hair and even short hair can benefit from extensions.
Maribou Salon is THE EXPERT in hair extensions, and when it comes to hair extensions, it's important to have options! That's why we carry different brands of hair extensions with various attachment techniques. We are able to customize the type of hair, texture and color - along with the placement of the wefts - to suit your natural hair, desired length of hair and your unique hair type. Our hair extension technicians each have their own specialties so offerings will vary by location. No matter which one you select, they're going to be gorgeous.
Bellami I-Tip Microbead Hair Extensions
Bellami I-tips attach to your natural hair using tiny copper beads with a protective silicone lining which is the most gentle on hair. No heat or adhesive, these microbeads are secured by crimping the metal bead around a keratin tipped weft. The weft and a section of natural hair are threaded into a looping tool, through a bead and then clamped.
Hair is available in pre-colored shades included natural, highlights, balayage and ombre, rooted, sombre, marbled, and fashion colors.
I-tips allow your stylist to position wefts of hair close to the scalp and around the hairline while still allowing your hair to move freely. Mobility is key if you war your hair in ponytail or a topknot. Because these bonds are made out of metal, they are more resistant to heat and chemicals than adhesive or keratin bonds. So if you wash and heat style your hair on a regular basis, these bonds are up to the task.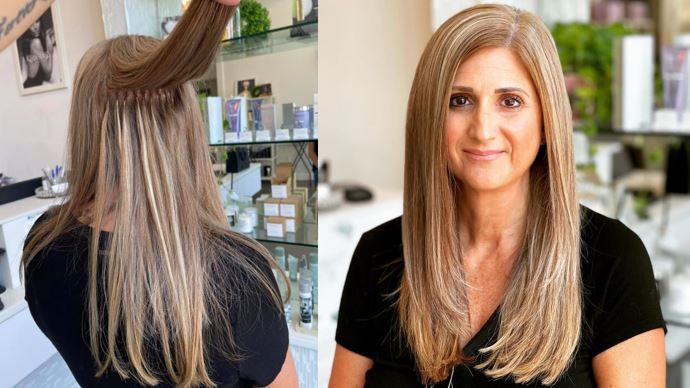 Benefits of I-Tip Extensions
Ideal for extended wear
Wear 6-9 weeks at a time before adjusting, hair can last up to 1 year
Metal bonds are durable
Safe for all hair textures provided hair is in a healthy state
Bellami Hand Tied Wefts & Volume Weft Extensions
Bellami's hand tied weft hair extensions are very popular. They attach to your natural hair using a beaded row method. First beads are attached to the natural hair then wefts of hair are sewn onto each bead with a needle and nylon thread. And the wefts conceal the beads!
We also offer Volume Wefts which pack extra density. These thicker wefts are ideal for building volume around the head. The standard wefts are not as thick, making them ideal for adding natural-looking, lightweight volume along the hairline and around the face.
Bellami weft extensions are made using only the finest cuticle intact, double-drawn 100% Remy human hair.They can be removed for adjustments and reapplied a few times, depending on how well they are maintained.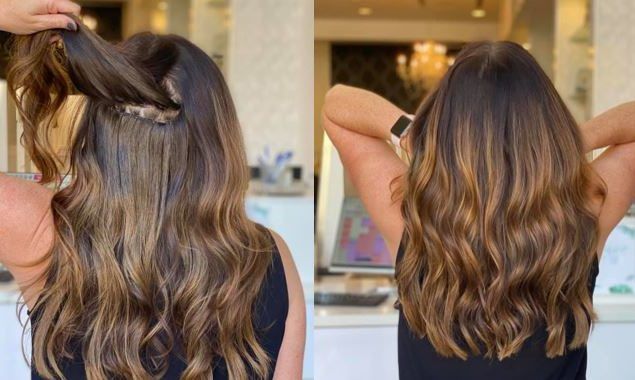 Benefits of Weft Extensions
Hair feels very light, never heavy, even with extended length
Hair can be reused and reapplied
With proper care, hair can last a total of 6 to 12 months
Halo Hair Extensions
Hair extensions don't get any easier than this! A simple design, essentially a hair piece on a wire, is self-applied and damage-free. This single piece hair extension, sometimes called a headband or hairband extension, slips in and out of the hair with ease and adds length and volume around the crown of the head.
The original HALO revolutionized the world of temporary hair extensions. Designed with comfort in mind, the easy application of the HALO will transform your hair in a matter of seconds. This innovative extension is non-damaging and virtually undetectable. Made with 100% Remy Human Hair, allowing you to style and wash your HALO COUTURE Extensions just like your natural hair.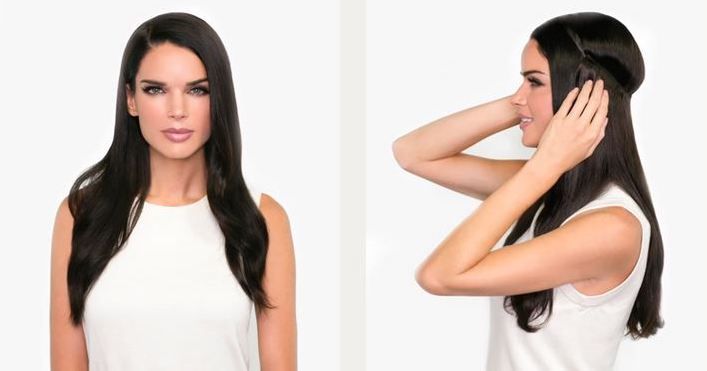 Benefits of Halo Extensions
Easy on and off
Instant boost when you want it
No salon maintenance needed
Learn more about Halo Couture Extensions